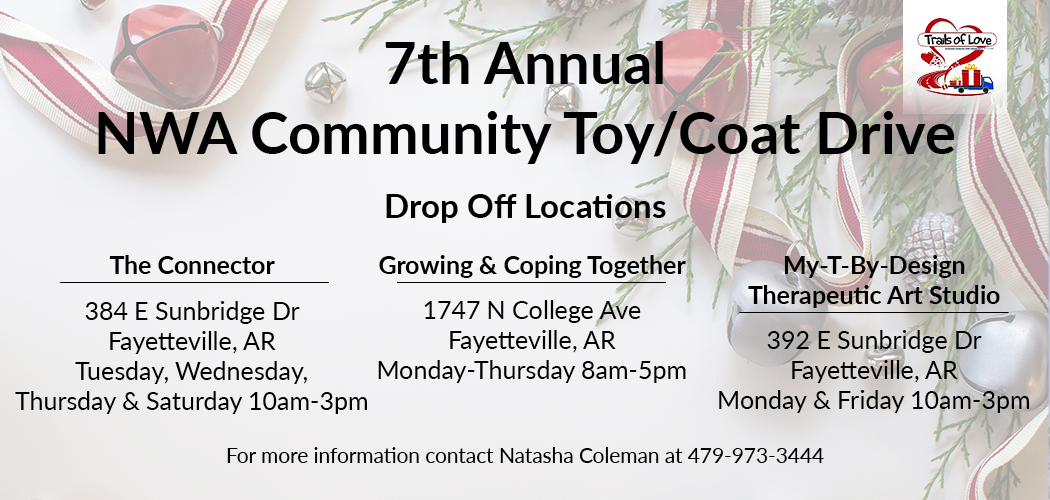 We are closing the year 2021with two major events :
1. The Community Christmas Giveaway
2. The Community Toys and Coats drop off We would like to thank all our sponsors and supporters.
Read more
Background
Growing and Coping Together (GCT) is an independent 501 (c)(3) organization established in 2018 by Kanaka Henry. The vision is aimed to support and empower "Jewels" : children with incarcerated parent(s) or caregiver(s) of Northwest Arkansas.
Mission Statement
Restoring the relationship of children and their families who have experienced having an incarcerated loved one by providing compassionate interventions as they grow and cope together.