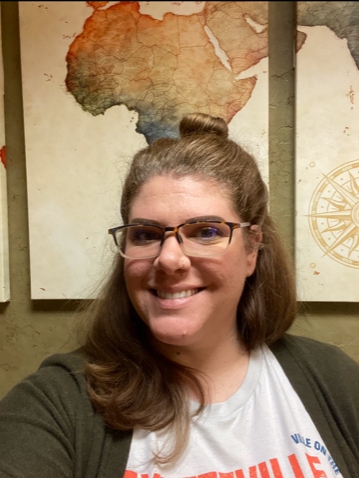 Rita Cruz-Collins, LCSW
Rita Cruz-Collins is a long-time resident of Northwest Arkansas. She received her Bachelors of Interdisciplinary Studies from Arkansas State University in 2010. She then began her career unknowingly in mental and behavioral health when working at Ozark Guidance Center (OGC) in a residential treatment facility. OGC is where she developed her love, passion, and understanding of mental and behavioral health. Rita left OGC in 2012 to pursue her Master's Degree in Social Work from the University of Arkansas, where she graduated in 2014. Upon graduating and starting her career, she continued her focus on mental and behavioral health, focusing on family work and seeing the importance of healing the whole family and not just the individual. Rita became a Licensed Certified Social Worker (LCSW) in 2016, the terminal license for Social Workers in the state of Arkansas. In 2018 she also began her private practice in Fayetteville; mental health remains a passion of hers.
Rita is a member of the National Association of Social Workers and has served on this professional board since 2013 as a branch representative for the NWA area. Rita is passionate about helping others feel empowered, and as those, they are the experts in their own lives. She enjoys giving back to her community, and this is an essential part of being a business owner in NWA. Personally, Rita and her husband are busy raising two teen boys and taking care of their two dogs Rubix and Leo, as well as their cat Roscoe.